I started watching True Beauty last week after putting it off for a month. I thought it was time to watch the Kdrama because it will end soon.
I'm a big fan of the Webtoon and I seriously did not know how to feel abou
t the kdrama when it came out knowing that the webtoon was still on-going. Every week, the new episodes trend and I avoided them like the pandemic because if there's one thing I hate, it's being spoiled.
I watched the first episode and the bullying triggered so many feelings in me. I skipped a whole lot of it because it was too much for me. Guess what? When Jugyeong made friends in her new school, I cried. I literally cried because I was so happy for her. Regardless of a person's look, it should not be hard for a child to make friends. But the fact is, there are some people that grew up with an ingrained attitude believing that looks matter and that if you are different and "weird", you will automatically succumb to the harshness of society. You won't make as many friends as those who are prettier and more popular, you will be bullied just because of how you look, and you'll grow up thinking that there is something wrong with you. Sad but true. When Jugyeong showed up at her new school looking super pretty, people's attitude towards her was vastly different from how the people in her old school treated her. Her makeup became her armor. Her innocent face lit up whenever someone treats her nicely and that just touched my heart.
This was when I thought that I am going to view the kdrama on its own and not compare it to the webtoon. There are differences but both are beautiful.
[Warning - Spoilers Ahead!]
Maybe I'm just emotional due to hormones, but every time Jugyeong is discriminated against, especially when it comes from her mom and brother, it makes my heart ache. I don't understand why looks have to be everything but when you think about it, prettier girls and boys do get better treatment than those who aren't very good looking. What a sad, sad truth. The good thing was Suho recognizes a gem when he sees one. And watching him slowly falling in love with Jugyeong was the icing on the cake.
I shouldn't be really crying this hard over a rom-com but omg I am so emotional right now, seeing Jugyeong realize what happened to Suho and Seyeon made my tears fall. I knew this was going to happen but this drama made it all the more heartbreaking 😭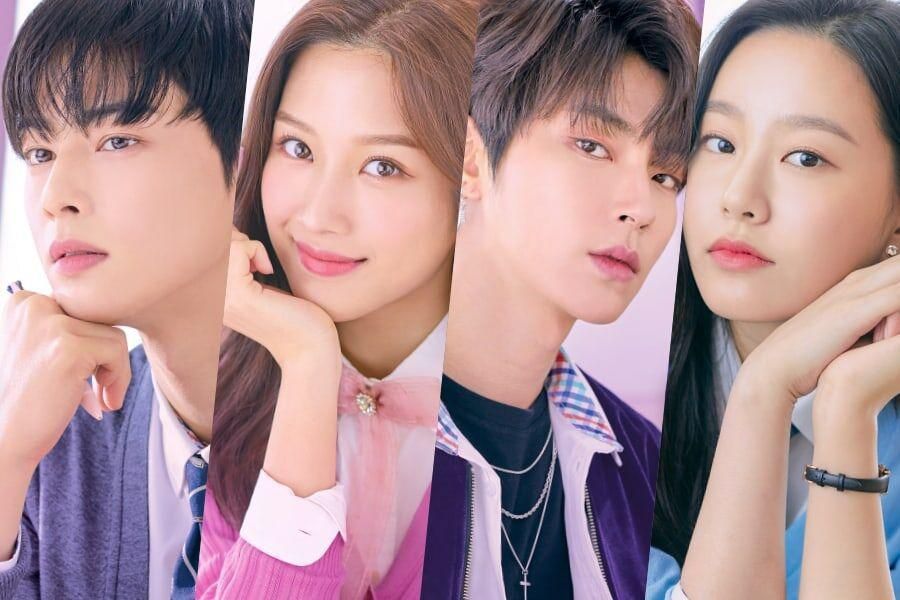 So anyway, I have finished watching the drama yesterday and the last episode was a satisfying ending for all the characters. I've always known that Suho and Jugyeong are endgame but that still did not stop my heart from aching for Seojun. Seojun who was always there for Jugyeong when things went rough, Seojun who kept his feelings for 3 whole years because he respects Jugyeong's feelings, Seojun who in the end let go of his feelings for Jugyeong to make her happy. Having second male leads like this is really so hard to watch. 😭
This is my first kdrama of the year and it has set the bar high. I hope my next dramas will be as funny and touching as this one. I've spent a lot of both laughter and tears on this, it just makes sense to write a reaction post about this one. My rating for this is a solid 7 out of 10. 💗
Follow